The #1 Ranked Agent in ALL Santa Cruz County
Robert is the VERIFIED #1 Ranked Agent in ALL of Santa Cruz County for 2021, and is also the Most Chosen and the ALL-TIME Leading Agent in the Scotts Valley Real Estate Market
About Robert
---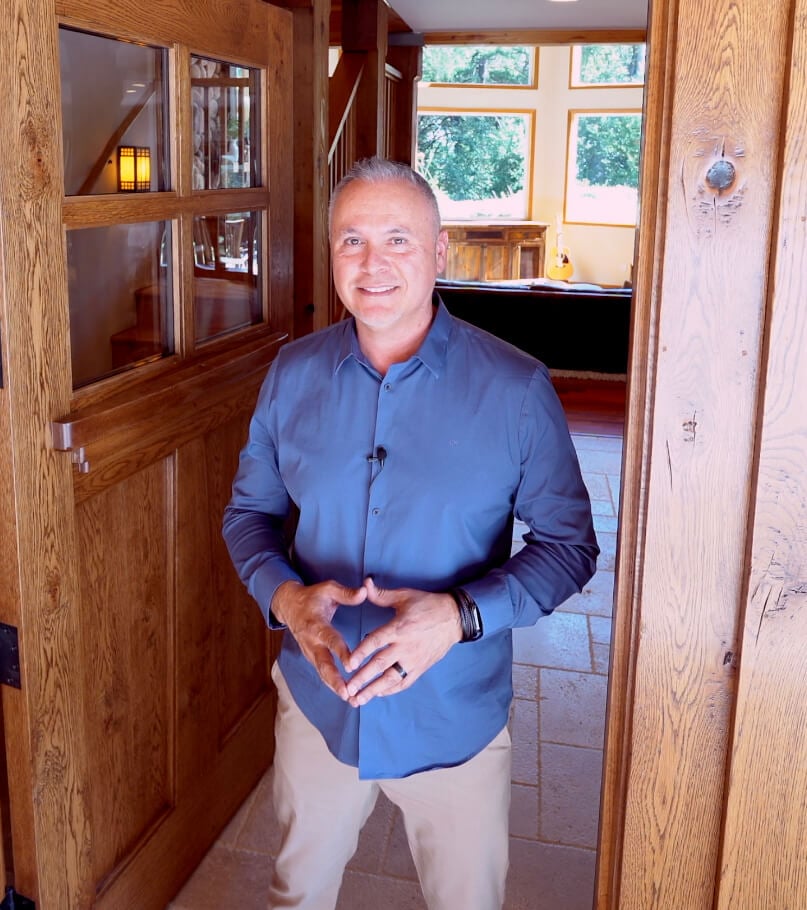 Robert started his real estate career as a licensee in 1986 and knew since he was about 14 years old that this was the career path he wanted to follow. He has based his career on serving the community, helping to educate the community on real estate matters, working diligently to uphold professional standards in the profession, and providing assistance to those in need of guidance throughout the years.
He is the winner of the Santa Cruz Sentinel's "Readers Choice Award" for BEST REALTOR® in Scotts Valley for four straight years and two-time winner of the NextDoor Favorite Real Estate Agent Award in Scotts Valley, as voted on by locals and residents of the area.
He brings to his clients a wealth of knowledge and experience of over 35 years in the real estate field as he has assisted and represented hundreds of families throughout his career. His experience and stellar reputation has earned him positions on a state level as a State Director and Vice-Chair with the California Association of REALTORS® as well as on a local level, having presided over and founded various real estate and non-profit organizations.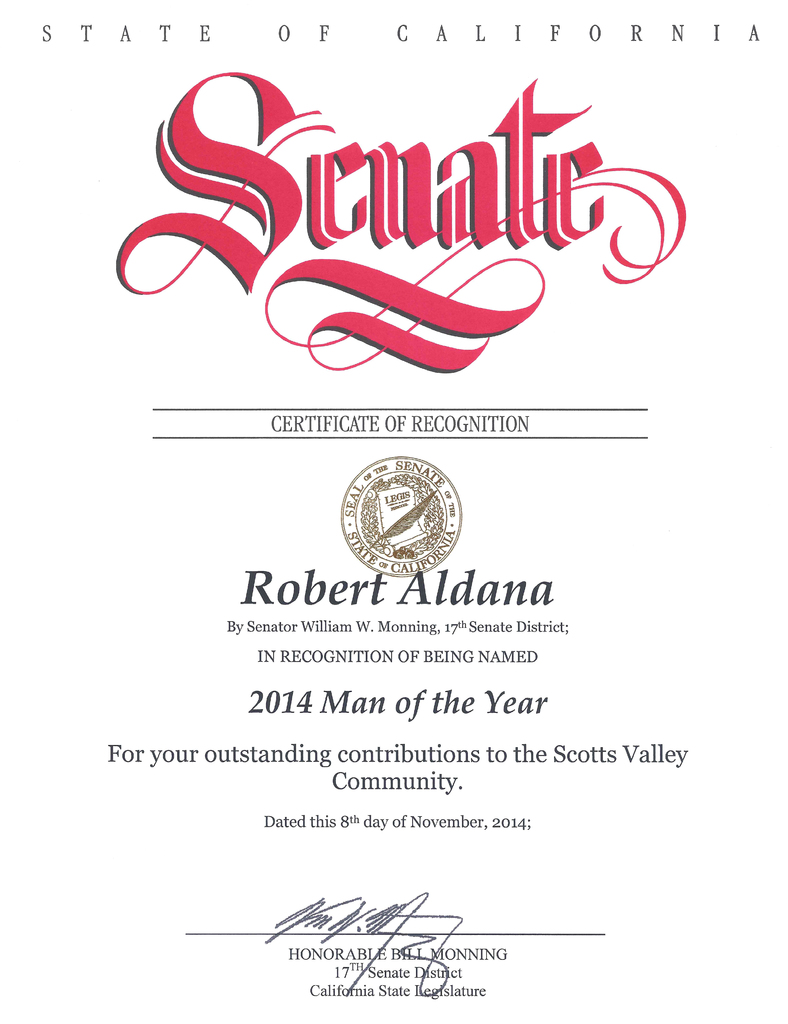 In 2014, Robert was awarded the Scotts Valley Man of the Year for his continuous and personal contributions to the community.

Robert is also the agent chosen by most Scotts Valley home buyers and sellers for 7 straight years (since 2015), and is the ALL-TIME leader in real estate sales in Scotts Valley.

In addition, i
n 2021 Robert became the VERIFIED #1 ranked real estate agent in ALL of Santa Cruz county.
• We are happy to and can provide verified stats if requested.

Read More
I'm sad that there are only 5 stars available for this rating!
"Working with Robert Aldana was like living in a fairy tale... I'm sad that there are only 5 stars available for this rating!

I had noticed his signs around Scotts Valley (throughout the past year), and saw that he…"
The Beckers
Scotts Valley
Robert sold my home for a RECORD BREAKING PRICE and we successfully beat out other bidders on the purchase of a new home!
"Robert and his team went above and beyond both with the sale of my home and the purchase of my new one. I knew going into the process I needed local expertise and a team who could do all the heavy lifting, navigating the…"
Natalie Pisciotta
Scotts Valley
From the moment we agreed to put our house on the market we knew we were in good hands!
"From the moment we agreed to put our house on the market we knew we were in good hands. Robert's honest and up front attitude was refreshing. He was able to negotiate a great price on the house we bought and got us an…"
Adam Cosner
Scotts Valley, CA
He has my highest recommendation of five stars!
"Robert Aldana recently helped me sell my house and he and his entire team made the experience as stress free as possible, selling my house very quickly for above the asking price. Robert and the team always returned my…"
Michel McMahan
Scotts Valley CA
There are good realtors, and then there are TRULY great Realtors… I can say that he (Robert) is a mind blowingly GREAT Realtor!
"There are good Realtors and then there are truly great Realtors. In all the buying and selling of homes we have undertaken I have come across none like Robert and his team.

I was facing a daunting challenge in getting…"
PJ Jade
Scotts Valley, CA
Latest Blog Post
---
Angles are very important when you want to highlight important features of a home. In this shot, my photographer captured the fact that the home was beautifully landscaped, was adjacent to a greenbelt… Read More

Let's Find You The PERFECT Home
---
Buying a home? I'd love to help you find the perfect home for you. Why not take a few minutes to fill out a form to describe your 'dream' home and see if I can't find a matching property?
Send Me The Listings

What's Your Home Worth?
---
Want to know what your home is worth? Let me PERSONALLY prepare a free market analysis for your home! Just fill out our form and I'll get to work on it right away!
Free Valuation