Angles are very important when you want to highlight important features of a home. In this shot, my photographer captured the fact that the home was beautifully landscaped, was adjacent to a greenbelt and it also had a beautiful backdrop of the mountains.
Skypark has always been a hot spot for those with family and kids, as well as a mixture of retirees due to the closeness and tight-knit community feel it has always given. Add the fact that you could walk to Scotts Valley's most popular park that has events like festivals, sporting events and a couple of larger playground structures for the kids, a skate park, dog park, basketball courts and of course, a couple of beautiful bocci ball courts. All within walking distance.
I have had my fair share of sales in that development and have really gotten to know and understand the floorplans, build quality and a few of the nuances. It has been a favorite neighborhood for me which when given the opportunity, I have shown many buyers homes in that development if I am not listing homes there.
So when I was given the honor of representing the Bennett family in the sale of their home, needless to say I was excited.
How It All Started
I want to take you back a little for how this transaction first started, years before I actually met the sellers and sold their house.
In the spring of 2018 I received a call from a property owner who was needing to sell their home and had been seeing some of my property videos on the Internet and social media. When we met, he wanted to make sure I did drone shots and professional photos, as it was the thing that was really taking off in regards to marketing homes. We also had things that needed to be done like de-cluttering, painting and staging the property.
Once we were done it was "showtime" and the video and photos hit the various real estate websites and of course, it was also featured on the My Scotts Valley Facebook page. One of the followers of My Scotts Valley saw the video along with the photos and asked to see the home. They fell in love but had a home that also needed de-cluttering, staging, painting and more and we had about a week to get it on the market. With some work, we were able to make it happen and now they are living in their dream home.
So, when they were having a conversation with another local who lived in Skypark, the topic of selling their home by the individual came up and he asked for their opinion on how it was working with me. They gave him a solid recommendation and the seller emailed me for an appointment.  Within a few days we met at their Skypark home, I did my marketing presentation and a couple days later I was awarded the opportunity to sell their home.
I remember seeing their home the first time and marveling at the kitchen that they had remodeled beautifully. It was important that we showcased the kitchen because it is a huge selling feature for many buyers. I think I even mentioned that their home would set a new standard in price for the Skypark neighborhood and sure enough, we sold their home at 224 Navigator Drive for $1.1 million in the spring of 2018 which was a record that lasted almost 2 years. When it sold, neighbors were shocked at the price, but it was a special home and I felt like we needed to focus on the strong points of that property that were unique and we were able to capture that in our photos and video.
This home at 224 Navigator Drive in Skypark set a then record price of $1.1 million in spring of 2018

Fast-forward another year later, I received a call from a homeowner that lived at Skypark and had seen what we were able to do with the sale of 224 Navigator and after a couple of meeting to discuss their home and my strategy, I listed their home and begun the duty of getting it ready. Some de-cluttering, painting and staging was in order and after a couple of weeks or so, as they were in no rush, we finished getting it ready and went live with photos, video, the works on MLS and all real estate sites along with social media. And of course, it was featured on My Scotts Valley and Scotts Valley Homes Facebook pages.
This home at 609 Coast Range Drive was the smallest floorplan in Skypark and sold for $920,000 in mid-2019
The home was beautiful, it also had a beautifully remodeled kitchen and primary bath that were big selling points in addition to other upgrades and the home sat on a nice cul-de-sac lot. We ended up selling their Skypark home at a very nice price and off they went to another state. I was honored to receive a wonderful testimonial from them as I also received from the sellers of 224 Navigator Drive. Through the months we kept in touch via Facebook every once in a  while and we still do today.
Enter 601 Coast Range
So when one of their past neighbors on their street which they moved from was thinking of selling their home, they contacted them to ask their opinion of the transaction and their overall experience. Who was this new potential home seller? The Bennett's, the owners of the subject property at 601 Coast Range which I closed on January 20, 2021 for the Skypark record sales price of $1.4 million.
I remember when I met with them for the initial consultation, I shared comparable homes that were for sale, pending, and of course what had closed. This was in late November and a home with their same floor-plan has just closed for $1.2 million. The only difference with that comparable home was that they expanded the downstairs bedroom to the living room, but it was pretty much the same footprint. It was nicely updated and remodeled and my recommendation was that we needed to list the home at the price of the recent closing and let the market dictate what the final price would be.
When we talked, one of their comments was that they thought their home was worth more than the recent comparable and I wholeheartedly agreed. But when you list a home, you need to list at what comparable home values are and let the buyers determine the final price by way of offers. You see, a home is worth what a willing buyer and willing seller agree to with neither being under duress. I will expand on that in a bit.
One thing I do remember vividly saying to the Bennett's on more than one occasion was not to worry about the asking price price right now, that I was going to break a record by a mile on their home and I loved how they calmly and coolly said, "ok, that sounds good."
Why did I say that? Because when I drove up to the home, I immediately saw the potential by the outward appearance that this home was special. When I walked in, like any normal family, there were things in different places and spaces that I saw where I would change furnishings and accessories where needed. It was a very nice home, an incredible family, and they took care of their home very well. But like any home that has kids and pets like our particular home, it is not going to look like a model home. It is impossible for homes to look like they came out of a magazine every time.
But this home had the outward attraction and had a beautiful kitchen and primary bath remodel and when I used my imagination and walked through the home and through the back yard, I envisioned it looking like it needed to be to have it showing it's best. I looked beyond the normal day-to-day things that WE ALL HAVE in our homes and I had a vision. I walked around and I saw angles that I thought would be dynamic in photos. In fact, many times I just stood and stared at the yard and interior from various corners and I think that the Bennett's were probably wondering, "what the heck is this guy doing?"
Getting It Ready
So our first task was to de-clutter and that is exactly what we did. I like to go through a house room by room and let the sellers know what we will stay and what will need to go. Typically, if you are not using something in the next 30-60 days or longer, pack it up and move it out unless it will serve a staging purpose.
The Bennetts, like all my clients were so amazing and helpful. They followed my lead to a "T" and took no issues with my suggestions whatsoever. After about a week or so of de-cluttering and getting things out and moving them it was time for the next step.
The next step was to do a housecleaning with one of our preferred house cleaners and once that was done, we then went on to the staging of their home.
Much of the furniture that the Bennett's had we used as they have very nice taste in furnishings and we complimented what they had with our furniture and accessories. A few of the spaces needed to be reassigned, such as the living room was not being used as one and I really thought that we should refocus the use of that space and I brought in my staging furniture and accessories to make it what the floor-plan intended it to be.
Staging is so important. It really is. People buy homes on how it makes them feel, how it stirs their imagination and how they envision themselves living in that home. It is all about the art of presentation.
If you have a beautiful dining room that has views of the mountains and you are using it for storage space or for your Peloton, there is nothing wrong with that. It is your home to use as you wish. But if we are selling your home, we need to create an experience when people walk into that dining room so that they picture themselves having an amazing dinner while enjoying the views. Again, it is all about the art of presentation.
Once everything was ready, it was time for photos. I use one photographer, Chris Schmauch of Goodeye Photography. I tend to stick with what really works and whom I feel will do the best job for me and more importantly for my clients. Chris and I have a great connection when it comes to our creativity and we always brainstorm before every property photoshoot on what I want to see and what I want to focus on. We talk about things like where the property is, where I want to see some of the views coming from and how we can bring out special features of a home and property.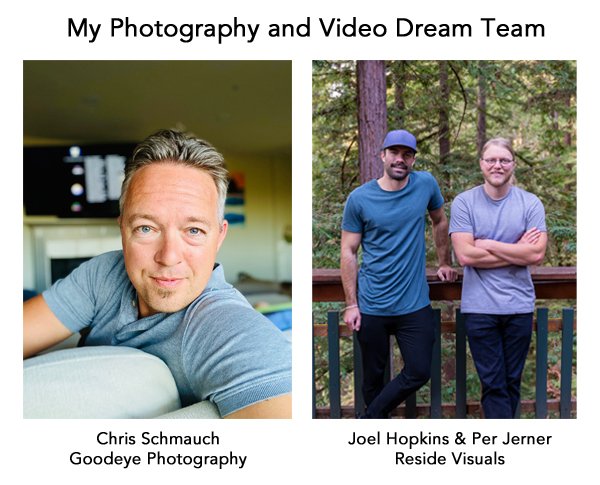 For example, Skypark sits on top where if you were to zoom out, you would see mountains and trees in the background. And on this property if you were to come from a corner angle, you can capture both the mountain backdrop along with the fact that this home is adjacent to a greenbelt and that is huge. That is a major bonus to know you only have one side neighbor, so why not show it off?
Chris is great at reading what I am saying accurately and also throwing his own creativity into the picture, no pun intended. So when we brainstorm, sometimes he will mention a previous property where we captured certain things and how they can work with this one too.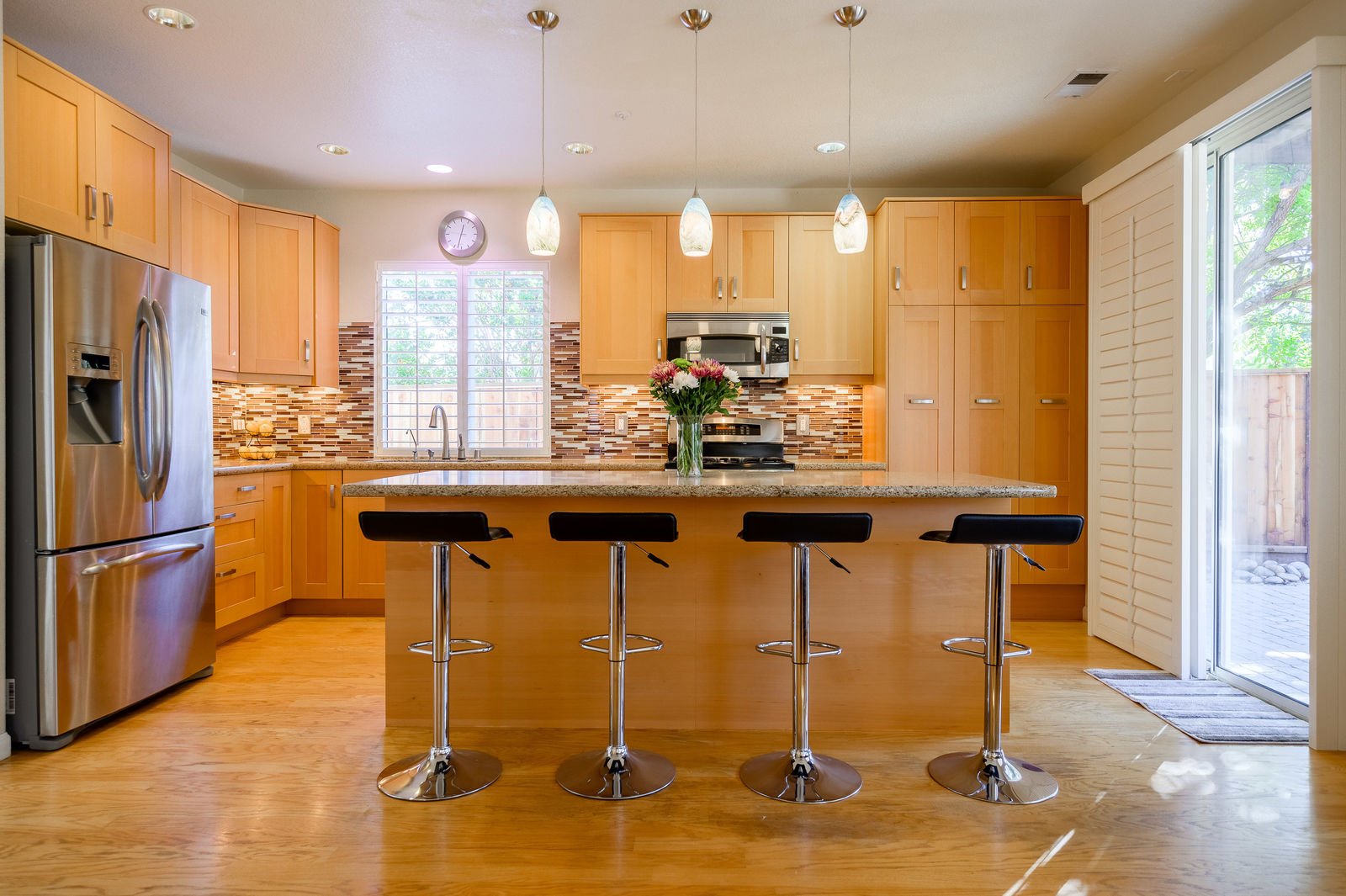 The kitchen of Coast Range was beautifully remodeled and it was a must that we make that a highlight of our photos and marketing.
This home had many amazing features that needed to be captured such as the rear yard, the incredible kitchen and a beautifully updated primary bath with oversized shower, radiant heating and all new cabinets. The right angles needed to be implemented that highlighted these features along with the rest of the home and floor-plan. With Chris and I working together, he was able to capture my vision along with adding his expert creativity. The result was an incredible photo gallery that went on MLS along with the property website and all the other real estate sites like Zillow, Trulia, Redfin, etc. If you don't think beautiful and strategic photography makes a huge difference, think again. It is the first thing people see when they see the home online.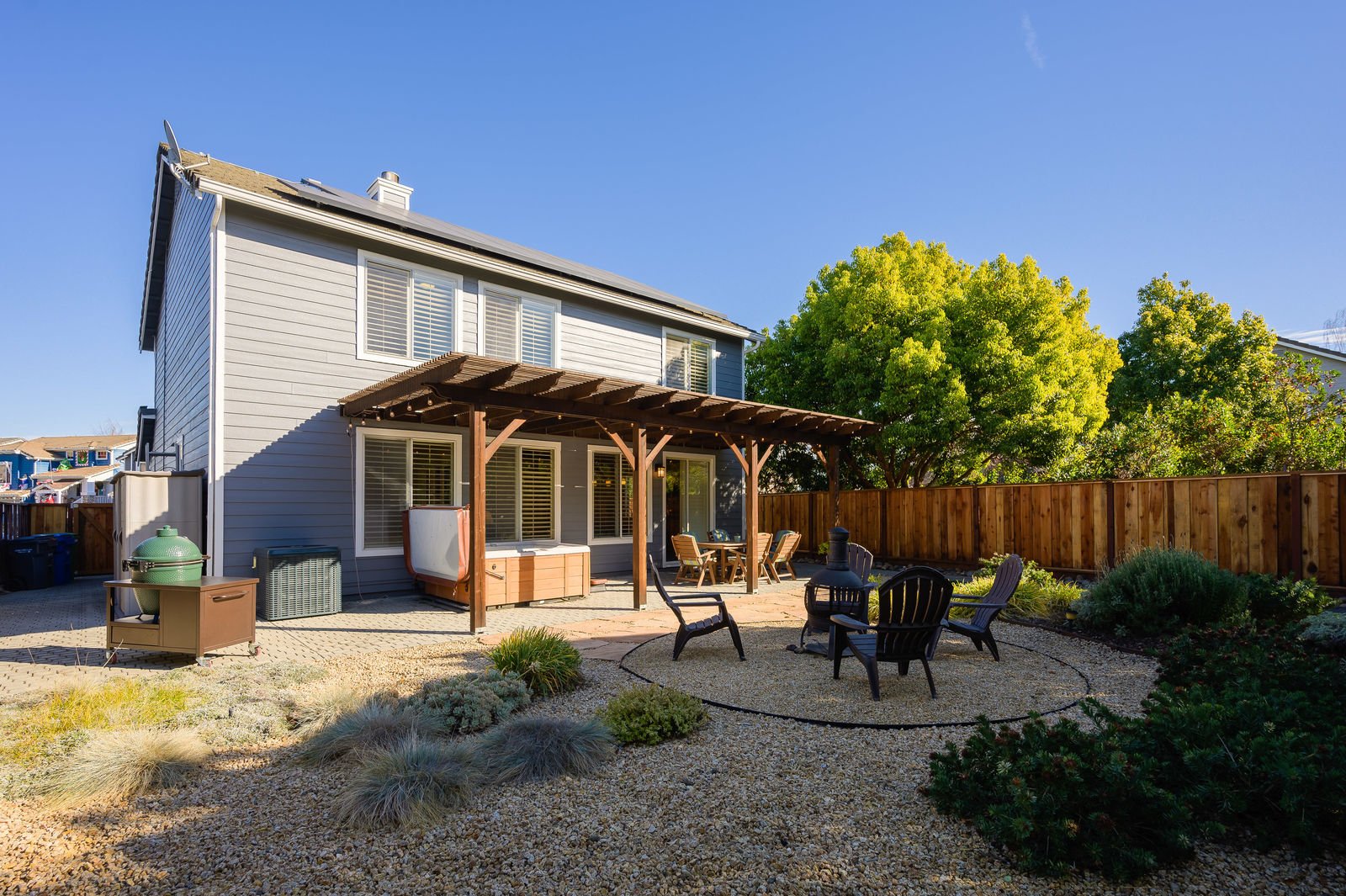 Capturing the right angles are very important, such as this one on Coast Range that showed how wide and deep the lot was.
Next was the video of the home and my video production crew at Reside Visuals is absolutely the best in the business. The way they put videos together is like watching a movie production crew in action. The creativity and cinematic shots are second to none. I love our brainstorming sessions just like the ones I have with my photographer to go over angles, my vision and what I want to see. We have to highlight and focus on the strengths of each home and Per Jerner and Joel Hopkins make it happen. In fact, after seeing many of my property videos they have gotten more popular with some other agents who look to capture some of the marketing techniques that I have been using to sell homes and I am happy for them. But no doubt, they are my "go-to" for video production.
This video of the subject property at 601 Coast Range Drive had over 20,000 views on Social Media alone
If I may add, I as an agent pay for these services as that is part of the reason why a client hires me, to showcase their home in addition to negotiating for them and guiding them through the transaction. I charge the normal and typical 5% to sell a home and split that by paying 2.5% of the brokerage fee to the selling agent and out of the 2.5% that comes back to my firm, I pay for photos, video, 3D virtual tour, websites, staging, marketing, etc.
My photographer and video crew are not the cheapest in the business. You can find others who do the job for less, but that is not value to me. The quality that my preferred vendors provide is second to none and my clients deserve nothing but the best.
"Value is not paying less, value is getting a lot more than what you pay for…
And, think about what value really is and what it really means. Value is not paying less, value is getting a lot more than what you pay for. That goes the same with anything including the real estate agent that you choose.
In addition to photography and video, having a 3D virtual tour is a must because in today's market buyers want to see the home in its entirety prior to going out to see it in person, especially during the pandemic.
The Importance of Upfront Inspections
Once the home is getting photos, video, etc., we also bring in our inspectors to do a thorough inspection on my listings inside and out. Once in a while a home seller will not want to have inspections done upfront, but I cannot stress enough how important it is to give a potential home buyer a compete disclosure package from the sellers that includes inspections on the home. Buyers are willing to pay more for a home when they know the total and complete condition of the property. Without upfront inspections, buyers don't know if there will be more costs that will be associated with the home purchase and may have reservations about offering their maximum offer price. In addition, homes with no upfront inspections many times are subject to another round of negotiations once the inspections come in.
My advice is pay for the inspections upfront. It will be one of the best investments you will ever make.
In addition, use quality and respected inspectors. By doing so, it eliminates many buyer fears knowing that a reputable inspector checked out the home. I use nothing but the best inspectors, the same ones I would use if I was buying or selling my house. Having upfront inspections gives another level of integrity to the disclosures because the home was checked out by a real professional with a quality reputation. This is why I only work and team up with the best people that are also a representation of me.
It's Showtime!
Once we completed all of the above, the home was ready to go on the market. We were ready and we hit the ground running! We talked about whether to wait until the first of the year to put it on the market as we were right in the middle of the holiday season. I did a thorough and complete analysis of the market which had remained red hot since the second quarter and inventory at the time told me that there was zero competition. With interest rates in the 2.5% range and buyers anxiously looking, I advised the sellers that it would be a good move to put it on. It was ready, it was the only show in town and it was a special home. Our marketing was ready to go, the property website was already getting lots of action and off to the races we went.
As soon as we hit MLS, I mean, within minutes, I was getting calls and emails requesting more information and showing requests. All showing appointments were "by appointment only," which is how I usually do my showings anyway and now a strict method and protocol for showing homes during the pandemic.
Within a few short days we were up to about 30 showings and buyers and their agents were requesting disclosure packages and existing inspections before they threw their hat in the ring with their offers.
As activity stayed hot, we set a predetermined date and time to start reviewing offers and all agents were made aware of this timeline. The result was a total of 10 offers. All were excellent offers, all were wonderful buyers and great agents, but three of the offers were leading the pack.
Negotiating Offers
When we received all offers, I put together a spreadsheet that I like to use with multiple offers which highlight the pros and cons of each offer. From the deposit, to down-payment, loan amount, closing date, etc., the spreadsheet that I created and used is a very effective document that allows the sellers to see each and every offer at a glance. After 35 years as a REALTOR® I have learned what the highlights are of offers, clauses and other factors and I put it all together in an easy to read spreadsheet. It just works.
After talking with each agent about their offers, there were a couple of them that dropped out because of the stiff competition and while we liked the offers we had so far, there were several items that either needed clarification or needed to be improved on each offer and I suggested that we issue what is called a sellers multiple counter offer, referred to as a SMCO, to each qualified buyer.
What an SMCO does is allow you to look at each buyer and counter more than one or all with the same terms or different terms for each buyer. What makes the SMCO unique and valuable, if you know how to use it wisely, is that every single person can sign that SMCO and you still have the right as a seller to choose which one you want to accept.
In addition, one of the things I like to add to the SMCO or share with other agents is for the buyers to either accept the SMCO or come back at their best and final price. I put that wording specifically because it is important that everyone understand when there are multiple counter-offers that they still have an opportunity to raise their price even more if they want, or they can stay put. At the same time, a buyer that stays put can be beat out if another buyer raises the price. The time to negotiate is when the home is still available and not after it has an accepted offer. In addition, while all the multiple counter offers are being worked on by all agents and their buyers, the sellers can still continue to market their home and receive more offers and even accept another offer that was not part of the original SMCO. Sellers have that right and it is important for the buyers to know and act swiftly when competing with other buyers if they really want the home.
So when we issued the SMCO, we gave the normal three days to respond. At the time, there were three buyers that stood out from the rest and one one of the buyers came back and raised their price that was the highest of the ones that had come back and put a time restriction on the offer. In other words, even though the SMCO has a 3 day time frame, as stated above that the sellers can accept another offer that was not even part of the original offers, a buyer can also come back and say "I am giving you $1.4 million but you have to give me an answer by 5Pm." Guess what? That is a very wise and strategic strategy by a buyer as it puts the sellers on the clock that if they do not accept the buyers much higher price by a certain time, that offer is off the table.
Well, we got one of those offers and not only did it have a time frame to respond, but it was also the highest offer we had in hand, at a price of $1.4 million and with a buyer that was constantly communicating as was their agent. We discussed everything in detail and knew the ceiling of Skypark and that was a price that was going to blow the lid off of comparable sales. And the sellers took it, the best and highest price in hand. A price that was going to send shock waves both in the development and through Scotts Valley.
If I may add, all 10 agents that wrote offers came in strong and did a great job presenting their offers. A few dropped off because their buyers did not want to continue to compete and the highest and most competitive offers came from 3 agents. The sellers had a hard time making a decision but at the end of the day the highest offer in hand had a time constraint that caught their attention.
At the end of the day, it is about knowing and understanding how a multiple counter offer works for both the sellers and the buyers. It is my job as an agent to know the details and there are many more details of the SMCO along with the purchase contract that I don't have time to write about, but which is important for you to understand whether you are selling or buying. Learn them and learn how to use them to your advantage.
Did The Buyers Pay Too Much?
Many times when people see a sales price like this, the first thought is to say someone paid too much. But let's take a look at what value is. As I stated previously, the value of a home is what a willing buyer and willing seller agree to with neither being under duress.
There were 10 offers and three of them were willing to pay that price or just a tad bit under. In fact, I was still receiving communication last week from the other agents and buyers asking if this sale was closing because if it was not, they would gladly step into their place and buy the home at the same price. So obviously, the value is there because these buyers set the price they were willing to pay and there were others also willing to pay that price.
What Does This Mean For Area Values and Buyers?
It means that Scotts Valley has arrived and sales prices have continue to move upwards to a point where the starting price point for a home is now somewhere close to $1 million and upwards for a 3 bedroom 2 bath home with some developments starting in the $950,000 for a home with a smaller lot. On occasion, you can find something in the $800,000 price point for a single family home, but those are rare unless it is in need of repairs. This closing will send shock waves to some surrounding communities and neighborhoods and it will indeed have an impact on local home values. It has to because it is in fact a closing that appraisers will use to justify values on other properties that sell for a higher price.
Aside from that, buyers that are coming from over the hill to experience a better quality of life with the lowest crime rate in the county and some of the best schools in the state. They are willing to pay for it and many are already accustomed to paying much more over the asking price as it is done frequently in Silicon Valley. And even then, they are still getting a better price for less than they would pay in Silicon Valley.
Scotts Valley and surrounding areas are hot and will continue to remain hot for quite some time as buyers get squeezed out of Silicon Valley, which that market is predicted to be the second hottest housing market in the country in 2021. As long as rates remain where they are, as we see vaccines coming soon which will bring a more positive economy, the market will remain hot.
Will Homes Now Be Selling For $1.4 Million in Skypark?
Maybe, maybe not. This home was a special home on a premium lot. It had some very nice upgrades and came on the market at a time when there was no competition. And with all due respect, it was marketed perfectly to highlight the features of the home that made it special and buyers were lining up to see it.
To say that all other homes with the same floor-plan will sell for the same price may not be an accurate statement. It will depend on the market, the condition of the home, upgrades, etc. However, there is now a comparable that closed for $1.4 million so if another one does sell at that price, there is now a precedence set and I would not be surprised to see it happen in the future for the right home. You see, once a home sells for a certain price, that closing is what appraisers use to determine area values and is many times a beginning price point for the next home in that neighborhood.
How Sticking to Our Plan Paid Off
Before we went on the market, we had a few people see the home even though I let them all know that we were still planning on going on MLS so that it got exposure to the thousands of people looking in the area. At least one set of buyers and their agents told us that they were willing to offer us the over-asking price of $1.250M if we would sell before it hit the market. I discussed this with my sellers and advised them that we needed to be on MLS and that I thought we would be leaving money on the table if we did that. They agreed and we stuck with our plan and as you know, it sold for $1.4 million which is $150,000 more than what we were being offered if we did not put it on MLS.
Why wouldn't you want to go on MLS where everyone can see your home is for sale? In this red-hot market, you are probably short-changing yourself if you do not give your home full exposure in addition to prepping it as stated above. Unless you have a good reason why you don't want MLS, like politicians, professional athletes or high ranking law enforcement officials whom I have worked with in the past to sell their home and did not want their home to be a viewing museum by the general public, put it on MLS. Give it the exposure that it needs and it deserves.
Are Agents Driving Up Prices?
That is a comment I hear on occasion when I sell a home at a record price as I have many current and past sales price records in the Scotts Valley area. But at the end of the day, it is buyers and sellers who set the price along with some great marketing and negotiation skills by a good agent. The fact is, I have never met a potential home seller that has said to me, "Robert, I know that my house is worth $1 million but I want you to sell it for $800,000." Throw in whatever figure you want on this last sentence, but you get the picture.
When a seller hires me to sell their home, they are hiring me to guide them through the transaction, assist them in getting the home ready and to use my marketing and negotiating skills to get them top dollar. It is a double-edged sword every time I sell a home for a record setting price because I feel the current home buyer's pain, but my job is to maximize the return for each and every home seller. It is what I am paid to do, it is why sellers hire me.
When hiring an agent, make sure you are working with someone that will guide you every single step of the way. One that will navigate with you to get the home ready, put together a powerful marketing plan and one that will negotiate the best possible price and terms for you. Yes, the right local agent with the right tools does make a difference.
In closing, there is no way that I could bring results like this to my clients without the support of many people. From my project manager, Ian Perez to my photo and video crew, inspectors, title and escrow company team that is second to none, everyone has a task and job to do and they each do it very well and allow me to do what I do.
As always, happy selling and happy buying!
Robert Aldana
REALTOR® since 1986
DRE # 00921165
Keller Williams Realty
831-252-3959 Direct Line
[email protected]
www.robertaldana.com
ABOUT ROB: Robert Aldana is a 35 year licensed real estate veteran with Keller Williams Realty, and also a long-term resident and homeowner in Scotts Valley.
Robert is the agent chosen by more Scotts Valley area home sellers and buyers than any agent or team, and has been awarded the Santa Cruz Sentinel Readers Choice Award as the Best REALTOR® in Scotts Valley for four straight years. Robert is also the ALL-TIME leading real estate agent in Scotts Valley sales, and most recommended agent in the NextDoor online community.
Read the over 60 "Five Star" reviews at www.robertaldana.com/testimonials